THE QUALITY AND TECHNOLOGY OF HI AIR KOREA HI AIR KOREA is recognized as a leading HVAC Package Supplier!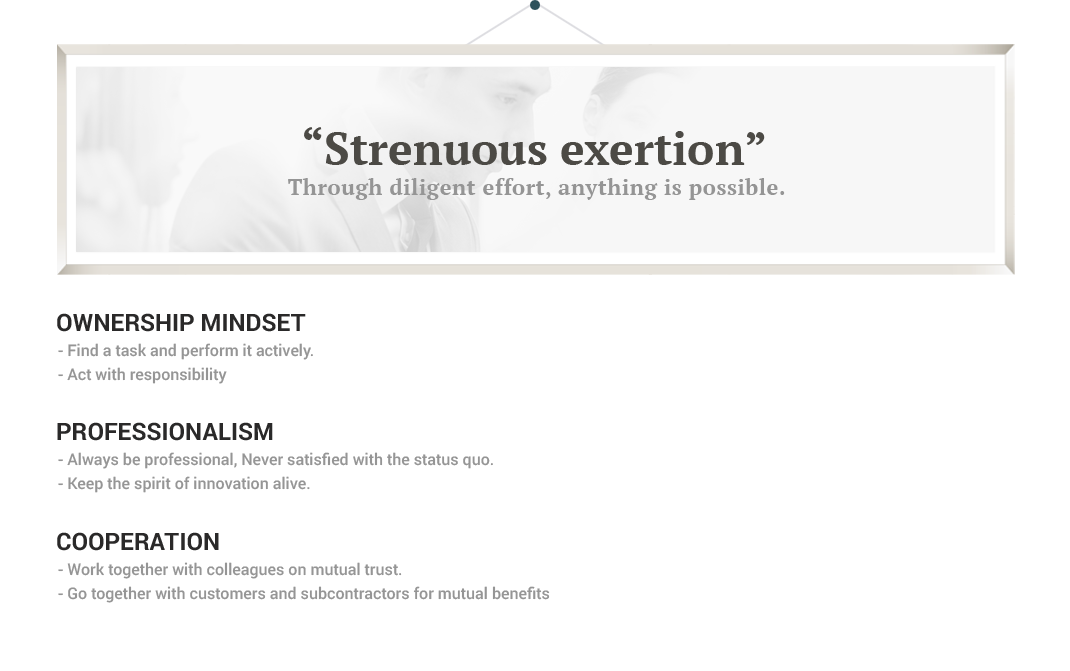 'Strenuous exertion'
Through diligent effort, anything is possible.
OWNERSHIP MINDSET

Find a task and perform it actively.
Act with responsibility
PROFESSIONALISM

Always be professional, Never satisfied with the status quo.
Keep the spirit of innovation alive.
COOPERATION

Work together with colleagues on mutual trust.
Go together with customers and subcontractors for mutual benefits